Dataxis has just hosted the first edition of Next Mobile Europe, welcoming 30 speakers from all around the European mobile industry. They provided in-depth insights into their commercial strategies, technical achievements, upcoming challenges and market innovations. So what are key insights that we could take from the successive panels of the event?
Competition from new entrants: who will come to challenge mobile operators in the upcoming years?
If Europe already counts more than 80 active groups operating mobile networks, across 185 national entities, the market isn't likely to be less fragmented in the upcoming years as regular waves of new entrants are moving into this space. New actors offering mobile connectivity vary depending on their existing businesses and positioning strategies. Speakers mentioned several cases like energy companies increasing their presence in the market and offering very attractive plans, as they can price connectivity in a bundle with other household utilities. New entrants are also rapidly expanding towards niche positions, capitalizing on their light and flexible organizations to offer new services in international connectivity or in the IoT spaces, to quote a few examples. As legacy operators are much larger entities, they often need more time to be able to jump on new business opportunities and adjust their propositions while challengers become threatening market disruptors in those new spaces.
Digital-only mobile brands are also coming onto the market, with little to no costs on sales and logistics, often relying on the rapid expansion of eSIMs. Telcos are also looking at digital-first branding as a way to reduce their cost structure, digitalize back-end services, and better address an online audience. At the moment, this proposition remains complementary to a strong retail presence, as a large part of end customers remain more conservative and prefer human contact and physical shops in markets like the Baltics or the Balkans.
The focus set by new entrants on lighter structures and digital services has been largely articulating the strategies of 4th MNOs, who greatly disrupted their national markets like Free in France or SWAN in Slovakia. The latter achieved a 10% market share just 8 years after launch, having eaten away legacy MNOs' market shares by offering unlimited data packages at a very affordable price, and greatly participating in the significant decrease of consumer prices in the national mobile market.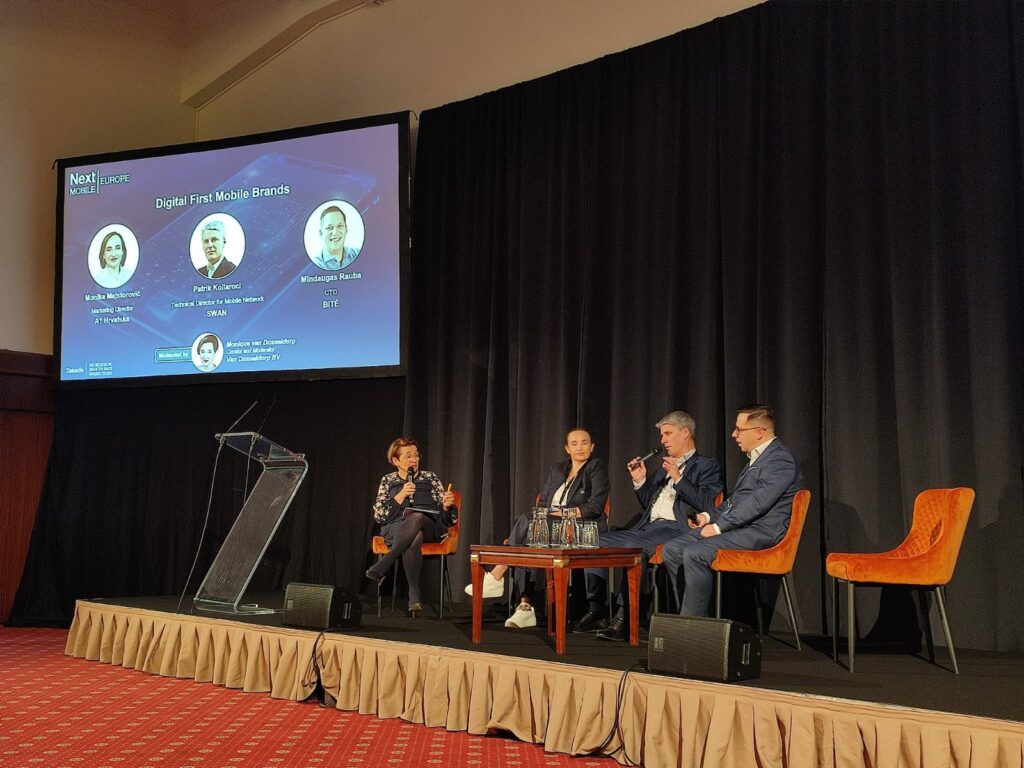 Virtual operators were also part of the discussions, and strategies for building relevant market propositions are at the heart of their commercial approach. Being challengers, they had to find a gap in their market and stick to it to have a differentiating market positioning. The speakers illustrated different MVNOs' strategies: creating an adjacent business to the retail industry (exemplified by COOP Mobil), focusing on international connectivity (which has been the historical focus of global MVNO Lycamobile), or providing specific connectivity products to ethnic groups and diasporas (which is the strategy of Mtel for ex-Yougoslavian diaspora in German-speaking markets).
Is 5G holding up its promises yet?
One question that was raised during the event was whether 5G has met its promises and is holding up to current business cases. On the consumer side, 5G plans' take-off in Europe has been rather slow in the past two years, despite an expected uptake in the coming years as a growing number of European consumers get equipped with 5G-enabled devices and are switched to higher connectivity plans.
Connectivity in rural and remote areas is still a challenge to tackle in several parts of the region, with satellite operators holding the capacity to be complementary to telcos' on-ground infrastructures by providing mobile backhauling.
On the business side, initiatives around 5G private networks are hatching across the region, but business cases are still limited. Some are raising growing interest in the media industry, for example in the production space in collaboration with broadcasters like NRK. Innovations will expand the business' potential, especially with mmWaves which could be used for providing stable connectivity in stadiums and during large events.
Opening new revenue streams off the back of connectivity services: telcos diversifying their portfolio
The vast majority of MNOs in the European space are convergent telcos, providing mobile and fixed connectivity alongside TV services. But competitors in the connectivity space are no longer just telcos. They are getting challenged by disruptors, digital platforms and other unicorns. Companies like WhatsApp, Google and SpaceX have greatly changed the connectivity landscape in the last few years, setting up new standards for the industry: very strong customer-centric approaches, faster launch of new products and services, and fully digital propositions and brands. But as those Silicon Valley colossi extend their global operations, they increasingly need reach and super connectivity, and this opens opportunities for telcos to turn them into partners. The example of A1 was brought to light: their ambition went beyond classic convergence to turn into a service aggregator, operating their extended portfolio on an inclusive platform with a strong emphasis on customer service.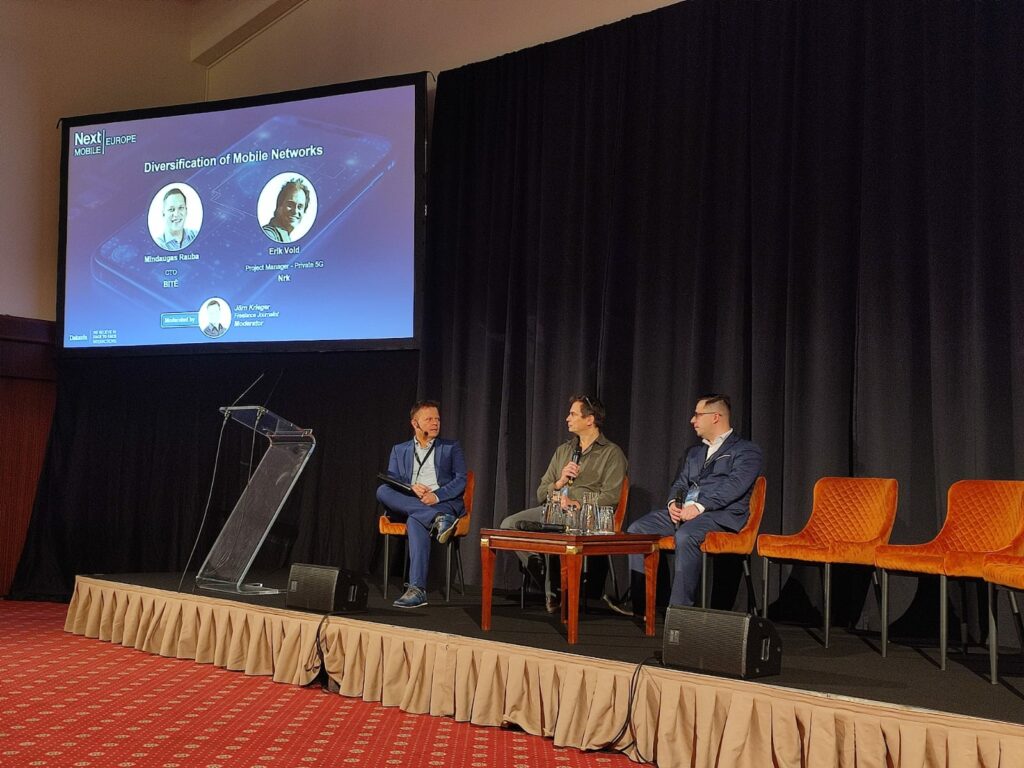 Convergent services are associated with lower churn rates and much higher NPS (Net Promoter Score which measures customer loyalty), and the more services are added to a user's plan, the better those KPIs are impacted. The chicken and egg question remains as to whether happy customers will organically opt for a larger array of services, or if happiness increases because of the access to large portfolios. But ultimately, figures still drive operators toward pushing convergent services to improve customer experience metrics.
Partnership opportunities are leveraged across the board, in the digital world with content and entertainment apps like TikTok, but also through a whole range of real-life experiences, as exemplified by Sunrise's benefits program giving access to special treats around concerts and ski trips. Revenue growth for operators will come partly from their capacity to build long-term relationships with their customers, and building synergies with attractive services and experiences is a sure way to better engage them and guarantee their loyalty.
Another set of revenues addressing needs on the market is found in international connectivity. Carrier services and roaming partnerships are leveraged in wholesale services provided by Vodafone and Orange to deliver international connectivity capabilities to European resellers. Travel eSIM has helped expand the market to a growing number of new mobile service providers addressing the specific needs of avid travelers and "digital nomads". Adjacent services can also be built off the back of mobile operators' first-party data, like A1's exclusive travel insurance service. Operators will keep an eye out for other opportunities that will likely follow in other areas, like the fintech segment.
The world of mobile operators goes far beyond connectivity, and will likely keep expanding to new horizons as operators look to invest in higher capacity to develop new business cases and negotiate more partnerships with adjacent industries to expand their product portfolio. Europe is one of the most advanced markets worldwide in terms of access and penetration of mobile connectivity, providing services to 820 million SIM cards for a population of 600 million (excluding Russia). The market has reached maturation in terms of volume, but mobile operators are avidly looking at innovations to drive new growth pockets.
This Research Highlight brings together the main conclusions drawn from the various panels at Next Mobile Europe, which took place on October 31 in Prague, Czech Republic. It is also based on our data coverage of Mobile in Europe. Don't miss our next Nextv Series Europe event, on November 6 and 7 in London.