Webinar
Can consolidation accelerate the pace of fiber rollout in Western Europe?
Thursday, September 28, 2023
14:00 CET
20 mins
Discussion Topics
As Spain and France are nearly reaching the completion of their fiber rollout, other Western European markets that were traditionally relying more on HFC networks are trying to catch up. While the past few years were defined by the multiplication of newly launched fiber networks across the UK, Germany and the Netherlands, the first half of 2023 has been characterized by the consolidation of local fibercos. Smaller networks are struggling to meet their targeted take-up rate as customer demand doesn't meet the pace of newly built premises. As shown by the recent acquisition of Upp in the UK by Nexfibre, the new fiberco launched by Virgin Media O2, this market trend is likely to be co-opted by cablecos as part of their strategies to expand their multi gigabit networks capacity.
Status of fiber rollout across Western European markets
A moment of consolidation for smaller networks across UK, Germany and the Netherlands
Are UK altnets' perspectives leveling out?
What are cablecos strategies to catch up with fiber expansion?
Speakers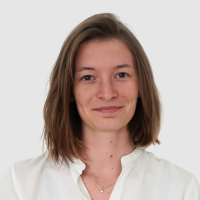 Ophélie Boucaud
Senior Market Analyst
Dataxis