Webinar
Market trends and potential for the Media and Entertainment sector
Sponsored by:

Discussion Topics
How to grow your business in the Nordics?
The Nordics have one of the most developed OTT markets worldwide. The largest driver of growth for the Nordic CDN eco system has been and will continue to be the rising demand for streaming video over the internet. To keep up with evolving consumer behaviour amid an explosion of different viewing genres and devices, as well as the advertising revenue that follow large numbers of viewers, digital media delivery has been expanding from private IPTV networks into OTT networks that run over the internet. This expansion into OTT has at once enabled and been a response to much higher internet usage and greater broadband penetration.
With the unprecedented situation the world faces, Media companies and Enterprises alike are seeing an unparalleled increase in traffic, creating new challenges.
Maintain your tier-1 quality of service.
With the drastic increase of video traffic in-region, it is crucial to ensure your CDN vendors have enough capacity in place to support your delivery needs
Scale up quickly and efficiently.
Setup a delivery architecture able to manage higher peak to average ratio, and unexpected surges in traffic.
Plan for a more unpredictable internet.
Redundancy architecture is key to avoiding potential outages or bottlenecks in your video delivery environment.
Be ready for geographical diversity.
Every CDN has strength and weaknesses in different part of the world, learn about your vendors.
After a brief overview of the Nordics Media and Broadcast market, this webinar will focus on Content Delivery Solutions that enable your content to reach end-users rapidly while delivering on the promise of QoS. We have assembled a panel of industry experts that will share their experience and practical insights to explore the benefits of current CDN development in this market, focusing in particular on responding to:
Key ways CDN's are meeting the demand for increased capacity for content distribution in the region, particularly with OTT live (event) streaming
Understanding how loading times and overall user experience are improving with hardware and software optimizations
CDN switching and data management options
Cache locality
Speakers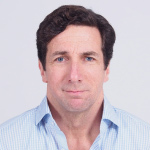 Carrey Sandera
CDN Evangelist
Lumen
---
Moderated By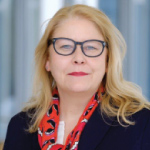 Anette Schaefer
Managing Director
BIG Picture