Webinar
What goes beyond fiber?
Thursday, February 23, 2023
16.00
45 minutes
Discussion Topics
Fiber is seen as the best way to reach to the highest connectivity but some other technologies must be considered too. Fixed Wireless 5G in the USA is a real success story and represents a good alternative to fiber connectivity. Recent developments in cable, having also 10G+ offers, and satellite broadband are also to be noticed and might have their markets.
If we take the example of Europe, with an objective of 90% of the households connected to fiber in the next 10 years, we can wonder if FTTH represents the best solution for countries such as Germany or the UK, historically cable markets.
Even if Fibercos are also more and more numerous, thanks to fundings from incumbents, joint ventures with smaller operators or new pure players, there is an array of opportunities that we can consider to provide to the end-user the best connectivity.
In this webinar, we will review the different connectivity strategies by country, showing the most granular data in the market, their infrastructures and the potential developments. All these to answer to a simple question: What goes beyond fiber?
Speakers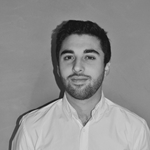 Matthieu Danicourt
Global Business Development Executive
Dataxis